How much should you TIP during the holidays? Here's a guide which may help!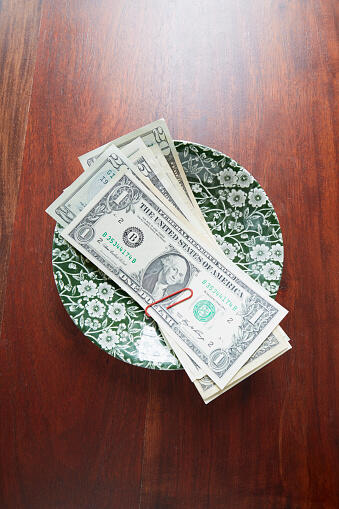 @gettyimages
If you've got a dogwalker, housekeeper, nanny, or, well, ANYONE who does anything for you during the year, you need to remember them when it comes to Christmas and the holidays... and here's a breakdown of what you should consider when it comes to tipping those people who help you live your life day in and day out!
Here's a quick glance at the breakdown:
Apartment supers– They do a lot for you! Consider throwing them $50 this season.
Babysitters– Throw them a week of pay for free.
Dog groomers– An extra $10 could make them feel appreciated.
Dog walkers– Throw your regular walkers a few extra bucks this week.
Garbage collectors– They don't see much tipping action. Couldn't hurt to throw them a $20.
Doormen– It would be nice to get your doorman a bottle of wine for the holidays.
Parking attendants– Again, they don't see much tipping action. Throw them a few extra bucks next time you park.
Personal trainers– Hook them up with an extra $20 this week.
And... to all of you who do for all of us... #ThankYouForWhatYouDo!

Toby Knapp
Want to know more about Toby Knapp? Get his official bio, social pages & articles!