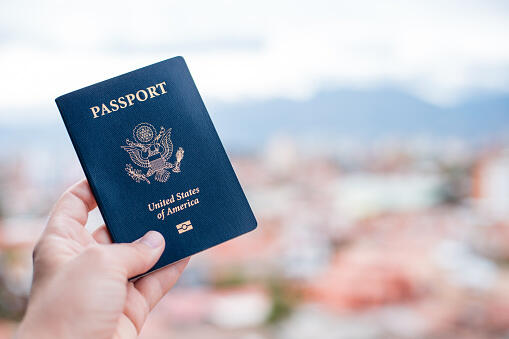 @gettyimages
Passport problems.
Well, they wouldn't be a problem had I actually pulled the trigger on this process the day I actually booked our Christmas Vacation to London and Paris... but if there's one thing you know about me by now, it's that I won't, for whatever reason, do the obvious. No, for some reason I like to put myself into the fourth-and-long sort of situation, forcing me to, charged by adrenaline with a triggered fight-or-flight response, have to pull off some sort of heroics in order to get something simple done.
Welcome to my life. Anyway...
Talking to Kyla's mom yesterday, we've been going through a mental - and physical - checklist to make sure that Monday, when we both get to the Passport Office, we can make sure we've got all of our bases covered when it comes to getting Kyla's first-time passport. So far, we've:
Got the appropriate form filled out and ready to print.
We've got printed confirmation of International Travel within the next 14 days.
We've got her certified, state-issued-official birth certificate ready to go.
We've got her photos ready to go.
I've got my ID and Passport ready to go - and the copies they need, too.
I'm assuming Dana has her ID ready to go.
I've got my credit card ready to pay the expedited fee.
We should be good to go, right? I mean, aside from both mom and I - and Kyla - going down to the State Department Passport Office, we've got it all ready to go, right? You don't see anything I'm forgetting on this list do you?
I hope so... but for some reason, I have this feeling there's something I'm missing... I don't need to have a second ID for her, do I? I don't need to have her acutal physical Social Security Card on me do I?
If there's something I'm forgetting, well, the State Department tells me I can walk in on a last minute emergency appointment 72 hours before ticketed travel.
We travel at 1500 local time Christmas Eve. A Tuesday. That means if something goes wrong...
I've got one day. Monday, December 23rd.
This... could get interesting. But that's my life. Always interesting. Always an adventure.
Here's to hoping THIS Monday... doesn't go MONDAY.
Thanks for reading,
Toby

Toby Knapp
Want to know more about Toby Knapp? Get his official bio, social pages & articles!