#ReadThisFIRST: Life in a world with NO #GOT, Big Bang Theory or Grumpy Cat
Good morning.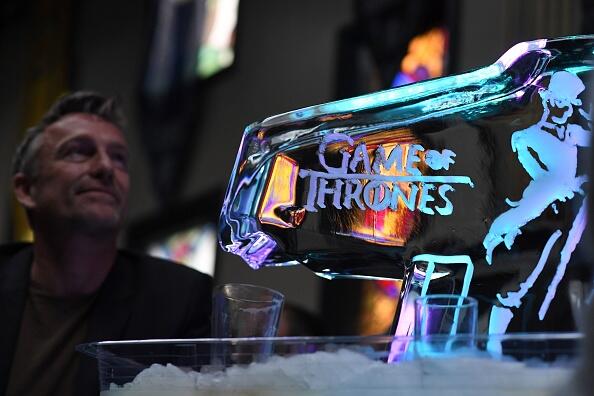 @gettyimages
We, you and I, are living in a world with no Game Of Thrones.
We're in world with no more BIG BANG THEORY.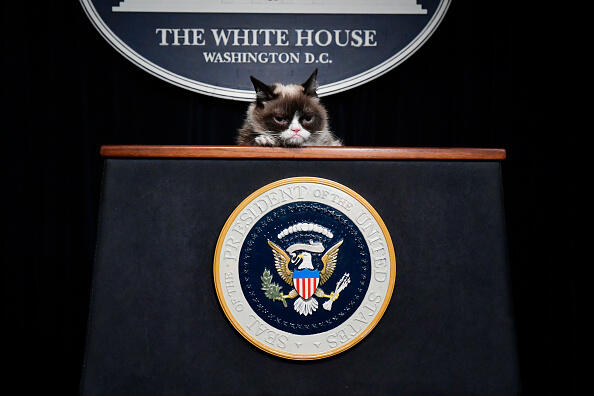 @gettyimages
There is no more Grumpy Cat.
And, Memorial Day Weekend is ahead of us.
How did we get here. How did this happen. What does it all mean. And most of all, how will we cope.
We will. Together.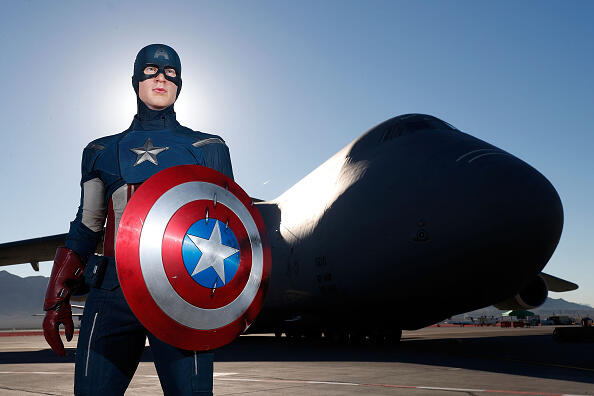 @gettyimages
Wow that was very Captain America of me. My parents named me Toby and thank you for choosing to #ReadThisFIRST... on this NATIONAL RESCUE DOG DAY. It's also BE A MILLIONAIRE DAY. And, it's Monday. So there's that...
What are some things that boost your confidence? According to a new survey, women say being comfortable in their own skin brings them the most confidence. That ... and getting compliments.
According to the survey respondents, these are the Top 10 Confidence Boosters:
Feeling comfortable in your own skin
Feeling positive about your weight
Wearing an outfit that is flattering in all the right places
Being told "I love you"
Receiving a compliment from someone you know
Waking up feeling refreshed from a good night's sleep
Spending time in nature
Spending time with your close friends
Receiving a compliment from a stranger
Receiving a compliment about your youthful looks (SWNS)
Does having a roommate make you a slob? According to a new survey, people with roommates are messier than people who live alone or with a significant other. Only 67% of survey respondents who live with roommates said they kept up with chores around the house. In fact, 20% of those who have roommates said they will ONLY clean up when they know people are coming over. On the other hand, 95% of respondents who live with a significant other and 89% who live alone said they stayed on top of their chores.
According to the survey, these are the Top 10 Signs of a Messy Person:
Leaving dirty dishes in the sink -- 62%
Having a dirty toilet -- 60%
Having an overflowing trash can -- 60%
Having clothes on the floor -- 60%
Having a dirty shower -- 54%
Having a messy car -- 53%
Having spoiled food in the fridge -- 52%
Having a smelly refrigerator -- 52%
Having papers everywhere -- 51%
Having toothpaste marks in the sink -- 46% (SWNS)
There is such a thing as too much coffee… Scientists at the University of South Australia believe they have discovered a healthy guideline for coffee consumption. It seems anything more than half a pot of coffee per day – or three large cups – can lead to an increased risk of developing heart-related issues later in life. So … drink responsibly? (Vice)
This BILLIONAIRE HERO pays off ALL THE STUDENT LOAN DEBT for GRADUATES:
Morehouse' class of 2019 got the surprise of lifetime at their commencement ceremony yesterday. While billionaire Robert F. Smith was there to receive an honorary doctorate from the HBCU, he also offered a commencement speech...and during that speech? Smith promised to pay off the student debt for the entire graduating class.
"On behalf of the eight generations of my family that have been in this country, we're gonna put a little fuel in your bus," Smith told the class. "My family is going to create a grant to eliminate your student loans! – This is my class and I know my class will pay this forward."
Nearly 400 graduating seniors - and staff - were shocked as they leapt out of their chairs and cheered after Smith's announcement. And they should be. That grant reportedly is worth an estimated at $40-million.
Later, Smith also donning a cap and gown holding his diploma with the caption "Where you live shouldn't determine whether you get educated," he said in part. "Where you go to school shouldn't determine whether you get textbooks. The opportunity you access should be determined by the fierceness of your intellect, the courage in your creativity and the grit that allows you to overcome expectations that weren't set high enough."
Source:People
BRING ON THE TACO BELL HOTEL AND RESORT
Taco Bell is expanding beyond spicy food and drive-thrus by unveiling a new hotel and resort in Palm Springs, California.
The Taco Bell Hotel is expected to open in August and will offer visitors the usual stuff -- guest rooms, breakfast and poolside cocktails -- but all with a Taco Bell twist. There will also be a special gift shop filled with Taco Bell-themed apparel and the chance to book a Taco Bell-themed wedding. (CNBC)
MEXICAN LAWMAKER PROPOSES BAN ON COLD BEER
A lawmaker in Mexico City is attempting to stop people from drinking in public by proposing a law that would ban the sale of cold beer.
The idea is that people won't drink immediately if their drinks aren't cold. (The Guardian)
DON'T EVEN THINK ABOUT GETTING SURGERY TO INCREASE THE SIZE OF YOUR JUNK
According to a new study from England, you're almost certain to be disappointed if you go through with enlargement surgery.
Researchers found that most of the surgeries are "ineffective and risky" -- and the guys who go through with it end up being unsatisfied and deal with big-time complications, including deformity, shortening and dysfunction. (The Jakarta Post)
COLORFUL SURPRISE FOR DENTAL STUDENT
A 22-year-old college student studying to become a dental hygienist was on the verge of having her career ambitions crushed, but then her friends and classmates came together to rescue her future.
Savannah Allen has dealt with colorblindness her entire life but never thought it would prevent her from becoming a dental hygienist. But her professor told her that since she can't distinguish the difference between the color of plaque and gum tissue, there's no way she could work in the field.
Savannah was devastated, but then her friends and classmates stepped up to help. They started a GoFundMe campaign and raised enough money to buy her a pair of EnChroma colorblind corrective glasses.
They then presented her with the glasses and caught her emotional reaction on video. She said, "It literally took my breath away. I haven't seen color in 21 years; it was overwhelming. That they would do something like this for me is amazing. The glasses have improved my quality of life 100 percent!" (University of Cincinnati)
RAPPEL FOR CHARITY
A wild charity event in Orlando, Florida, involved people rappelling down the side of a hospital to raise money for veterans.
Anyone who raised $1,000 or more for the Heart of Florida United Way was given permission to work their way down the side of the Orlando Regional Medical Center -- all 15 stories of it.
Amazingly, 50 people did it this year, raising about $100,000.
It was a fun adventure for those dangling by ropes from the roof of the building. And, it raised awareness for the needs of veterans in the area.
Thanks to the fundraising -- and bravery -- of the participants, the $100,000 they raised will help veterans with services like housing, financial aid assistance and job readiness. (WOFL-TV)
HUMANE SOCIETY RESCUES BABY COWS
The Michigan Humane Society faced a unique challenge recently. Instead of taking care of dogs or cats, they were called in to help with some baby cows.
The owners of four calves were not able to take care of the animals, so the staff of the Humane Society swooped in and rescued them.
The underweight calves were all given an exam and were found to be dealing with an infection. In order to battle the infection, they're all now under medical care -- and definitely on the road to recovery.
Thanks to the time and attention of the Humane Society workers -- as well as medical professionals -- the calves are now active and eating well.
And when they are healthy, they'll be placed with a group or private family where they can live long, happy and healthy lives. (WXYZ-TV)

Toby Knapp
Want to know more about Toby Knapp? Get his official bio, social pages & articles!