Josh Lucas Reached Out To Reese Witherspoon About 'Sweet Home Alabama'
What would you want a Sweet Home Alabama sequel for anyhow? So I can watch it anytime I want!
Very handsome actor Josh Lucas revealed he's reached out to Reese Witherspoon about the possibility of a Sweet Home Alabama sequel and everybody remain calm! In an interview with Access Live, Josh opened up about his desire to create a follow up to the uber popular film from the early '00s and he's actively trying to get his co-star on board.
"I've even reached out to Reese, and I know Reese has said as well — it's an iconic film. I would love it because I would love to see where these characters ended up or where they are at this point in their lives," Josh said. Um, SAME!
Not only does Josh want to make a sequel, he's already got a plot planned out in his head:
I kind of love the idea that they have actually divorced and been divorced for a while and he wants her back. Kind of to realize what he's lost again and that the kids even, that their lives have separated in some ways, and I think that's sort of the magic of that story is that there's an eternal love there. That bond that they have. Even when they're apart, there's something connected about the two of them. And that they've had it since they were little kids.
Okay, definitely needs a little workshopping, but his heart is in the right place. And by "right place," I mean that he is actively trying to get this sequel off the ground. He's doing important work here, people!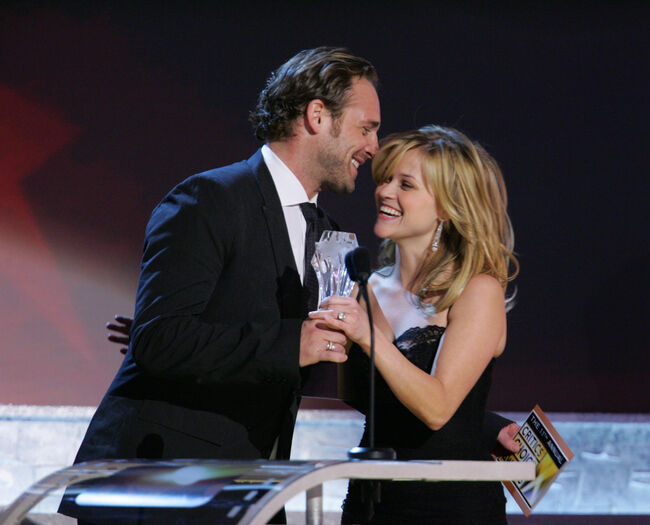 He's not naive, though, and understands that Reese is pretty busy being a boss and a half these days. Despite the fact that Reese's schedule might ultimately prevent the potential Sweet Home Alabama sequel from happening, he's still super proud of all the amazing projects Reese has been working on.
When I worked with her, you had that feeling about her even back then that she had this — I said early on I thought Reese would run a studio, and I think, in a sense, that's kind of where she's working her life towards in very big, grandiose and wonderful ways.
Aaaw!
Reese also isn't opposed to reviving beloved characters from her repertoire, either, so hope may not be entirely lost here. She's bringing Elle Woods back for Legally Blonde 3, so, I'll keep my fingers crossed for Melanie CarMichael. I mean, Melanie Smooter.