10 Celebs Who Admitted To Cheating
Celebrity cheating scandals don't always end with the guilty party publicly admitting to their infidelity, but sometimes they do. From Kristen Stewart to Kevin hart and beyond, scroll on to see which stars have admitted to cheating on their significant others below.
Shortly after photos leaked online showing Kristen Stewart cheating on her then-boyfriend Robert Pattinson with director Rupert Sanders, the "Twilight" actor released a public apology. It read (via People): "I'm deeply sorry for the hurt and embarrassment I've caused to those close to me and everyone this has affected. This momentary indiscretion has jeopardized the most important thing in my life, the person I love and respect the most, Rob. I love him, I love him, I'm so sorry."
Aside from some references to infidelity scattered around his latest release 4:44, JAY-Z also publicly admitted to cheating on Beyonce. In an interview with Dean Baquet for the New York Times, JAY-Z opened up about his rough childhood and how it ultimately contributed to emotional barriers: "You have to survive. So you go into survival mode, and when you go into survival mode, what happens? You shut down all emotions. So even with women, you gonna shut down emotionally, so you can't connect . . . . In my case, like, it's deep. And then all the things happen from there: infidelity."
Kris Jenner admitted in her 2011 memoir — Kris Jenner...And All Things Kardashian — to having an affair with former soccer player Todd Waterman while she was still married to her first husband, Robert Kardashian.
After photos leaked back in 2012 showing married country singer Jason Aldean getting hot and heavy with "American Idol" contestant Brittany Kerr, Jason posted an admission on Facebook. He wrote, "The truth is that I screwed up. I had too much to drink, let the party get out of hand and acted inappropriately at a bar. I left alone, caught the bus to our next show and that's the end of the story. I ultimately ended up embarrassing my family and myself. I'm not perfect, and I'm sorry for disappointing you guys. I really appreciate being able to work through this privately with my family and for all your continued support."
But it turned to be more than a drunken mistake, as Jason ultimately split from his wife, Jessica Ussery, and married Brittany three years after the photos surfaced.
The "Bones" actor admitted to his infidelities after a woman he was romantically involved with threatened to extort him. "I haven't been faithful to my wife," he told People. "Our marriage has been tainted with my infidelities. I was irresponsible."
When asked why he admitted to cheating on his wife, David said, "It eats you up. I found myself hurting on the inside but trying to cover up on the outside, and it was a lie. I was living a lie."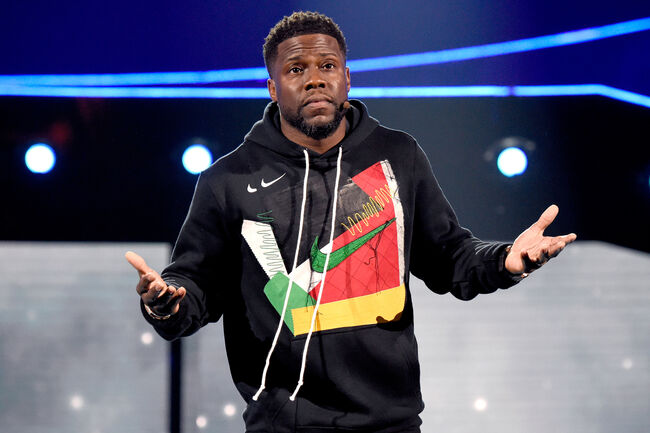 Kevin Hart opened up during an interview with "The Breakfast Club" about cheating on his wife. "I'm guilty, regardless of how it happened and what was involved, the s–t that I can't talk about, I'm guilty. I'm wrong," he said. "It's beyond irresponsible. There's no way around it. That's Kevin Hart in his dumbest moment. That's not the finest hour of my life. With that being said, you make your bed you lay in it."
The comedian went public when someone attempted to extort him for money by threatening to release a salacious video involving him with another woman.
"You don't plan to f**k up," he said. "You f**k up, and then you go, 'Oh s**t, I f**ked up' … I'm gonna go home, I'm gonna address it, I'm gonna make my wife fully aware of what's going on in the situation that I have now put us in and I'm hoping that she has a heart to where she can forgive me and understand that this is not going to be a reoccurring thing and allow me to recover from my f**king massive mistake. That's what I'm trying to do not only as a man, but within teaching a lesson to my son."
Jude Law admitted to cheating on his then-wife Sienna Miller with their nanny, Daisy Wright, back in 2005. He released a public apology, stating he was "deeply ashamed and upset," according to Bravo.
LeAnn Rimes cheated on her husband of six years, Dean Sheremet, with Eddie Cibriani — who was also married at the time, to Real Housewives of Beverly Hills star Brandi Glanville. LeAnn opened up about the affair in an interview with Shape, saying, "I'm sure some people are thinking that I was totally selfish, but the truth is, there are times in your life when you have to be selfish in order to find out what truly makes you happy."
9. Meg Ryan & Dennis Quaid
Meg Ryan cheated on her then-husband Dennis Quaid with actor Russell Crowe while the worked together on their movie Proof of Life. She spoke with InStyle about the affair, claiming Dennis had also cheated on her.
10. Arnold Schwarzenegger
The Terminator actor cheated on wife Maria Schriver with their nanny Mildred Baena — and the affair resulted in a baby boy between the two. Arnold publicly copped to his infidelity during an appearance on the show OBJECTified, telling Harvey Levin: "I don't need any time to reflect when I know it was a major, major screw-up."